So you probably know you'd like to buy a Nespresso machine, but after that, it may be confusing. Breville vs De'Longhi? And what's the difference, and what do we recommend? This review of De'Longhi and Breville Nespresso machines should help to clear up any confusion and point you in the right direction.
Nestle Nespresso (from Nestle plus expresso) has manufacturing partnerships with several appliance brands including Breville and De'Longhi.
We'll not only tell you the difference in the espresso machines, but we'll also tell you which Nespresso machine makes the most sense for you.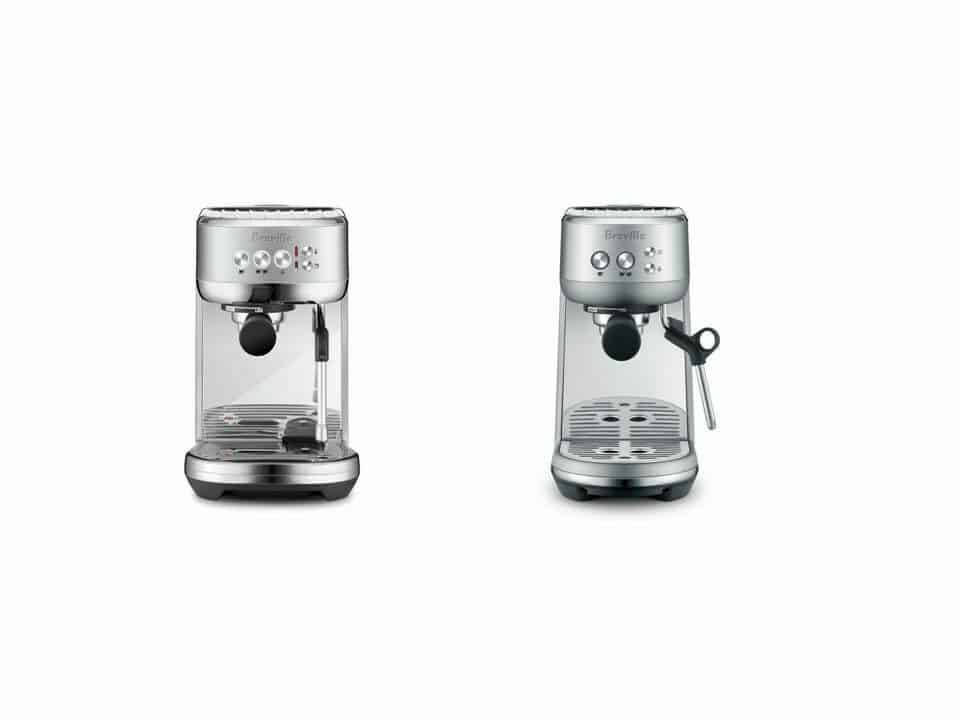 Breville makes several espresso machines, including two Bambino models, the Breville Bambino and the Breville Bambino Plus.
We review these two models here and other Breville machines in other articles.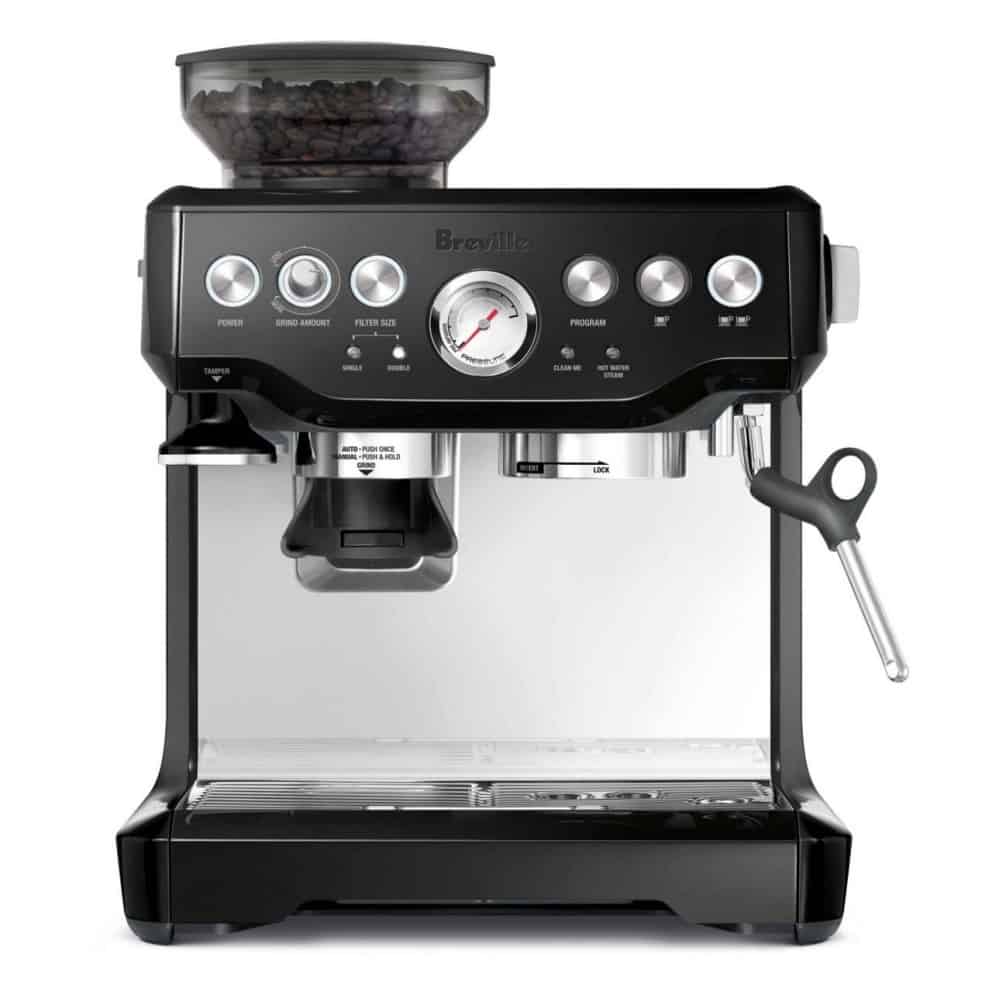 Breville's espresso machines are some of its most popular products, and the Breville Barista Express Espresso Machine, the Breville BES870XL is Breville's most popular espresso machine, at least by sales, and has remained popular for many years.
The Barista Express is an all-in-one espresso machine for those who really savor freshly ground coffee. With the Barista Expresso espresso machine, you can go from grind to pour in under 1 minute, topped with an artisan-styled milk foam on top of your favorite coffee drink.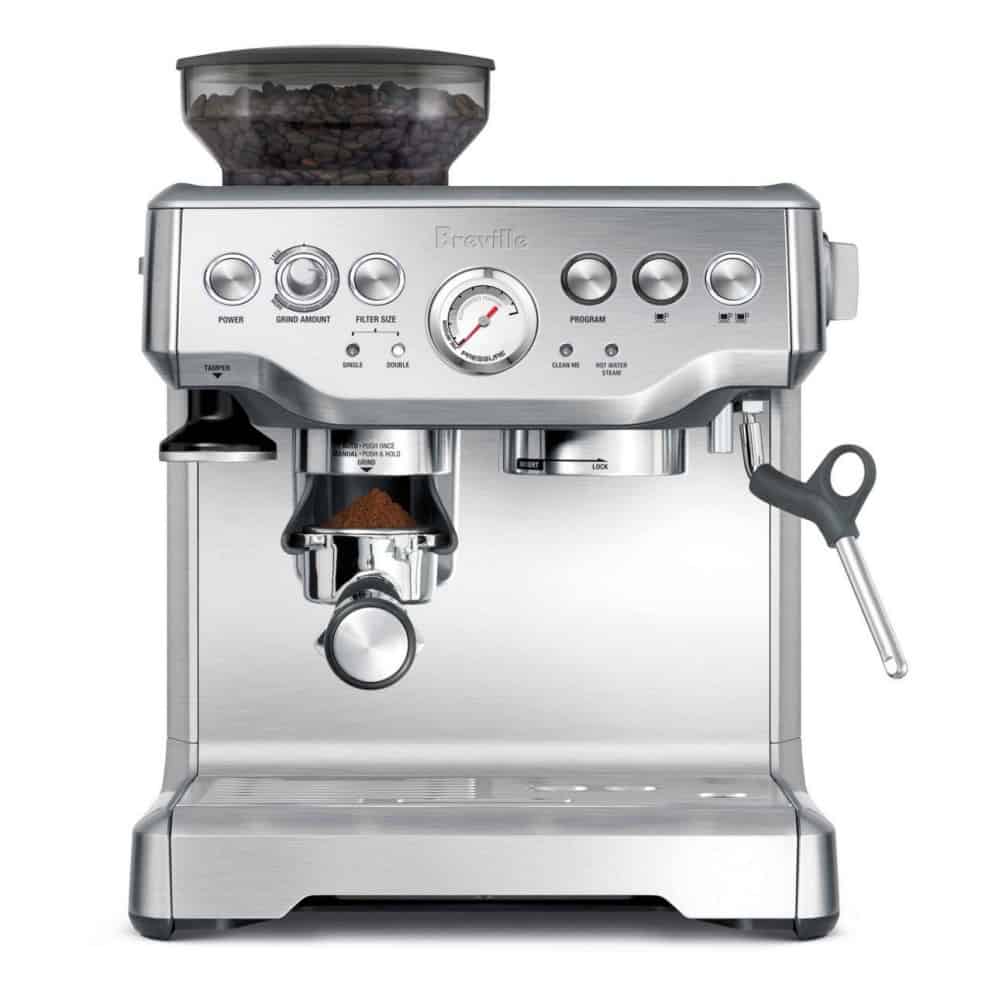 Credit: Breville USA
You'll get the full experience with the Breville Barista Express, just like in your favorite coffee house, but you'll have to do some training to make sure you use this coffee machine correctly and to get the most out of it.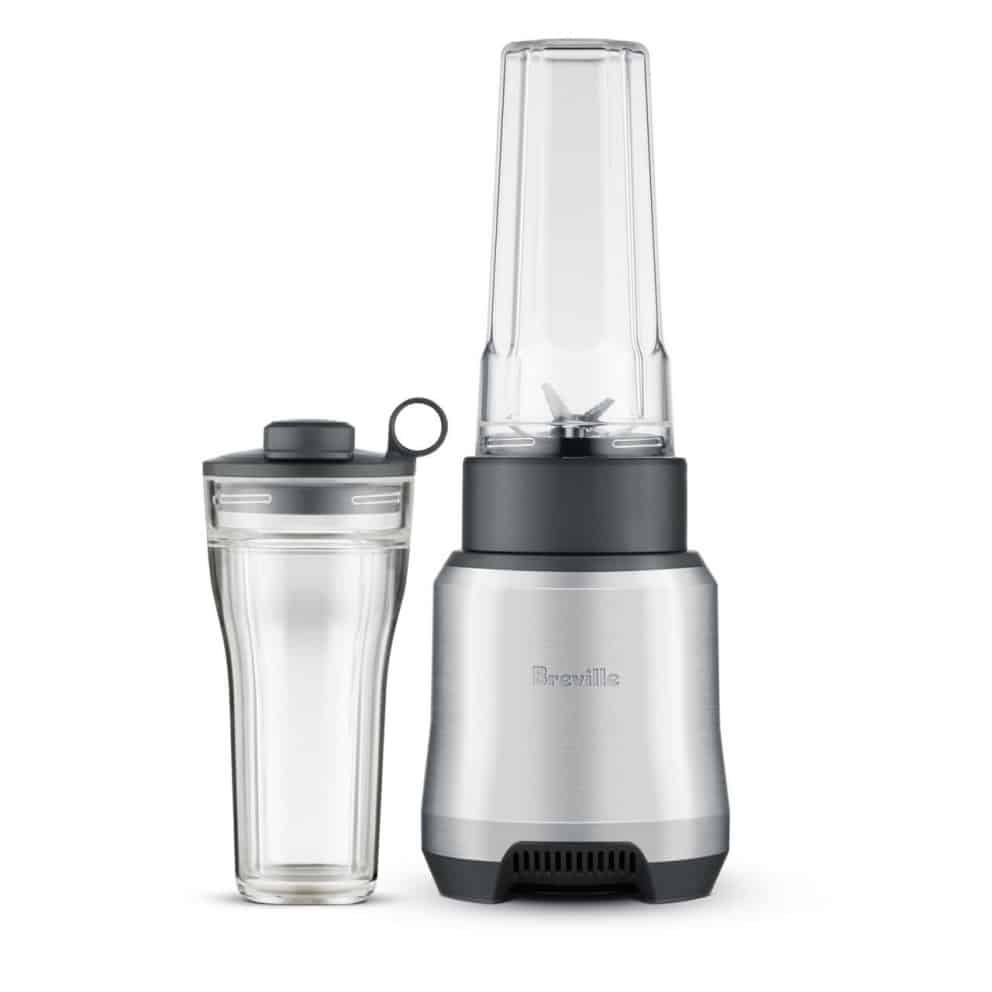 The Breville Boss To Go Sport blender is a personal blender and a part of Breville's newest blender product line that includes the Fresh & Furious, the Q and the Super Q full-sized blenders.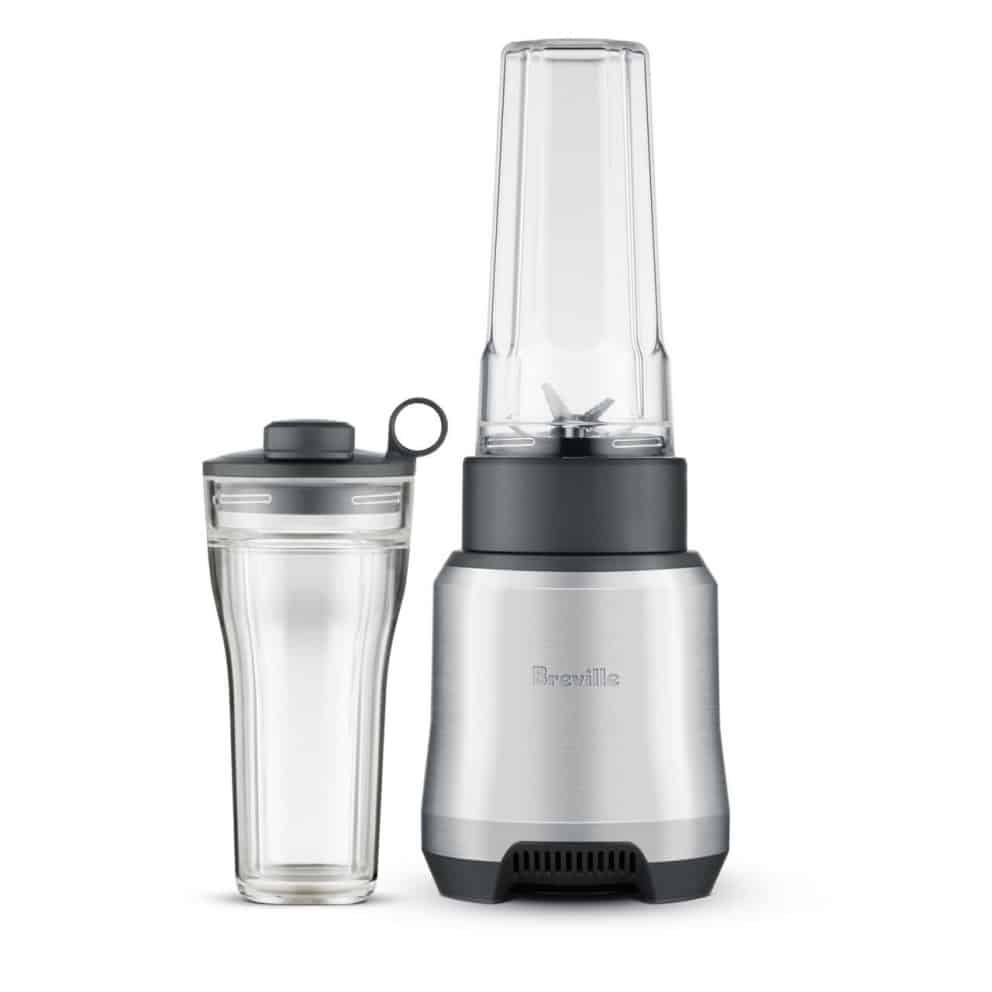 Credit: Breville USA
The Boss To Go Sport personal blender is designed to make smoothies and other drinks "to go" and also to make small batches of everything from baby food to sauces. It's basically a mini blender for quick batches, with its own set of powerful blades and two different blender cups, a 23-ounce cup, and a 15-ounce cup. It's not, however, designed for making soup or anything hot since there are no vents in the blender cups.

You can also use the Breville Boss To Go Sport blender in addition to your full-sized Breville or another blender to make small batches, maybe during the weekday, so you can skip using and then cleaning your full-sized blender to keep it ready for larger batches.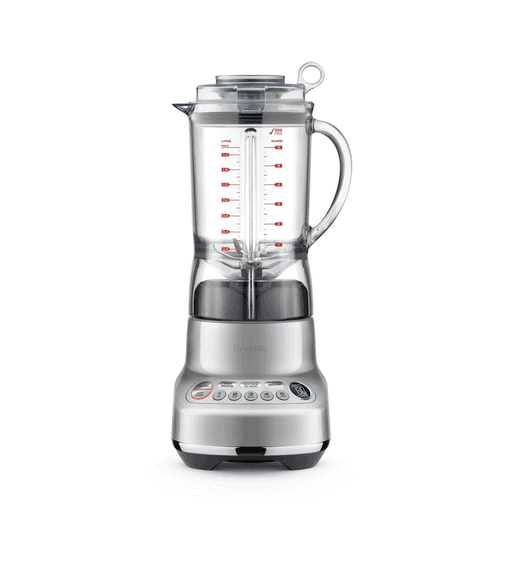 The Breville Fresh & Furious BBL620 Blender was introduced to the market in 2018 as a replacement of the Breville BBL605XL Hemisphere Control Blender. The Fresh & Furious is improved with a more powerful blender motor, a slightly larger blender jar, an Auto Clean function and an additional automatic blending program, Green Smoothie.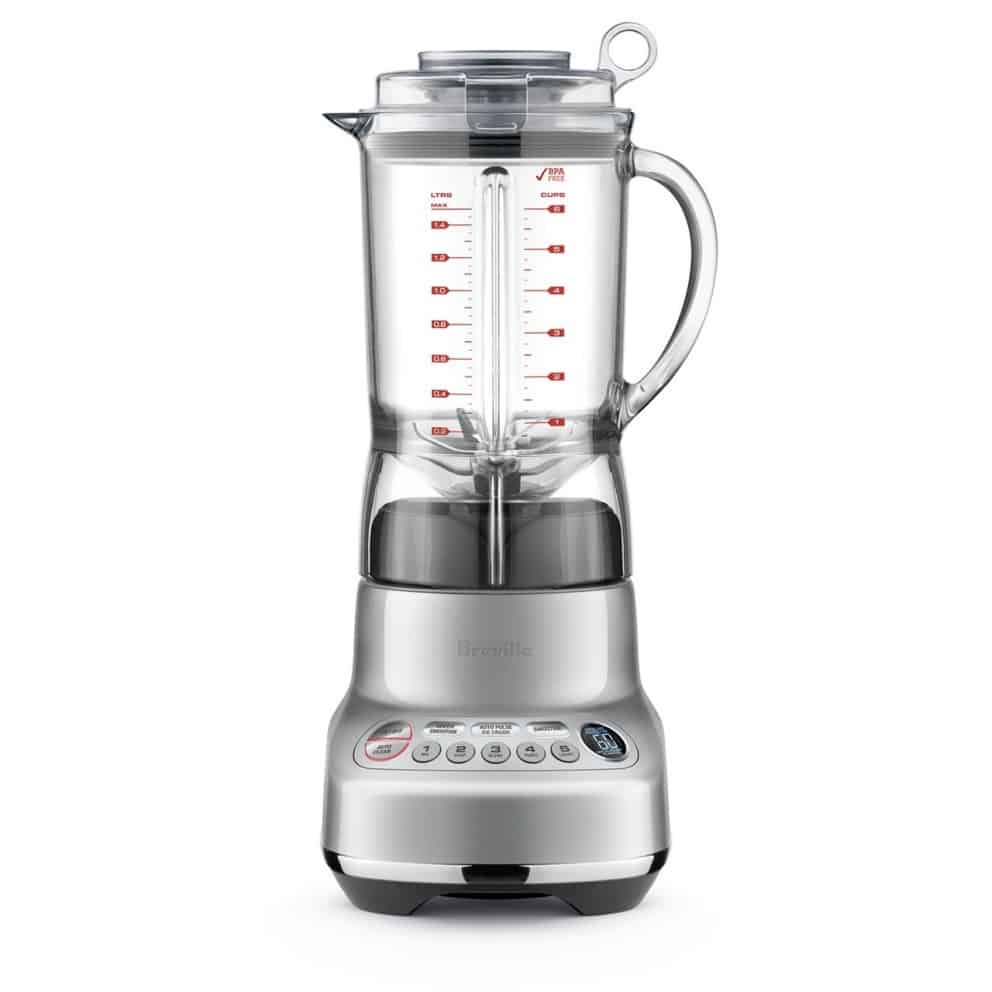 Credit: Breville USA
With the addition of the Green Smoothie mode, the Fresh & Furious has 3 automatic blending modes, while the Hemisphere has only two. The Fresh & Furious also have 5 different manual speeds, just like the Hemisphere. The latest version of the Fresh & Furious is also compatible with the Breville Vac Q air vacuum system (sold separately) that is designed to make creamier, tastier smoothies and other blended food and drinks by removing air out of the blender jar before blending.
The biggest difference between these two Breville blender models, however, is the power of the blender motors. The Fresh & Furious is rated at 1,100 watts, the Henipshere only 750. So, the Fresh & Furious has almost 50% more power than the Hemisphere, at least as measured by watts.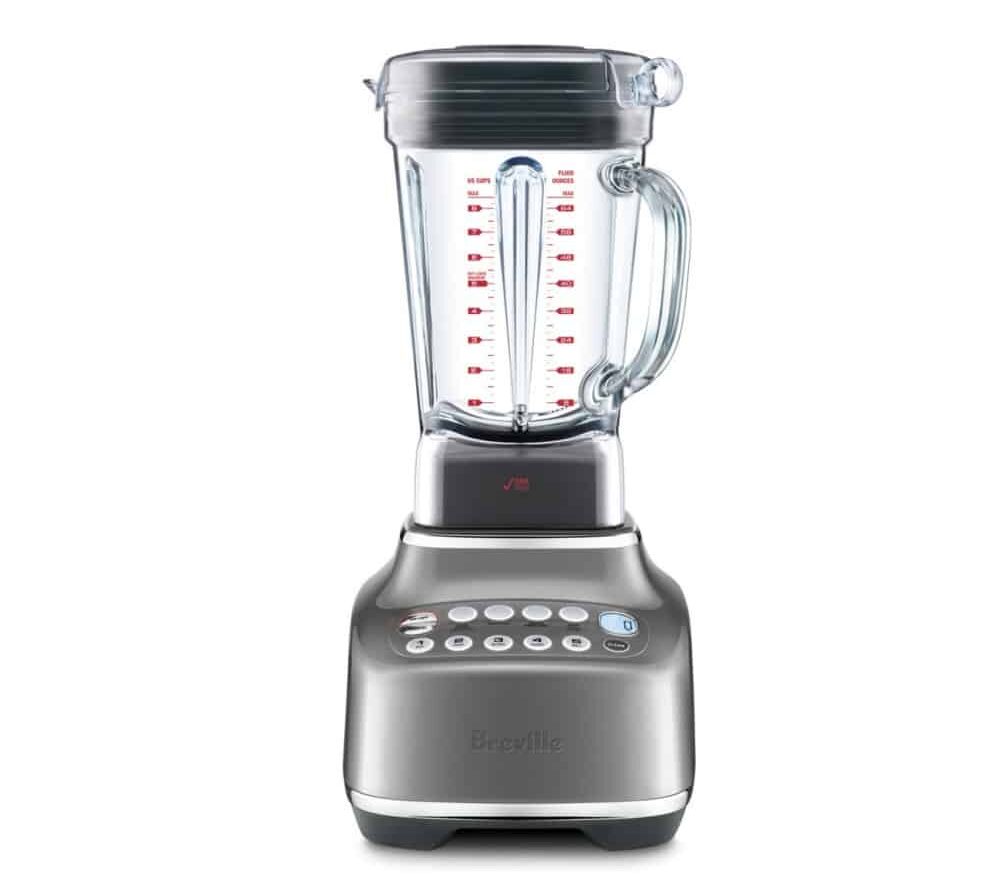 Small appliance maker Breville has introduced some new premium blenders to the market recently, and one of them is "the Q", a very powerful 1,800-watt blender, 68-ounce blender jar, and four automatic modes.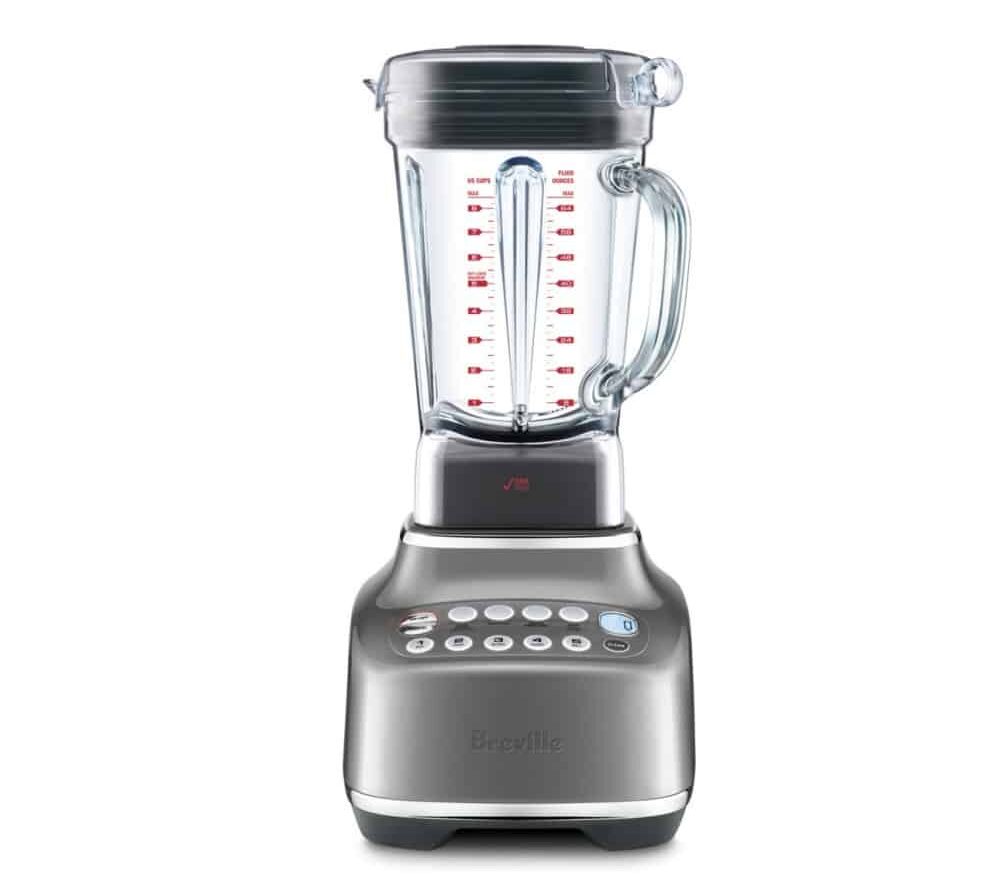 Credit: Breville USA
This Breville blender is similar to the Breville Super Q Blender, the same motor, and blender jar as the Super Q but the Q is simpler and doesn't include a separate personal blending cup and blade set. It is also a lot less expensive.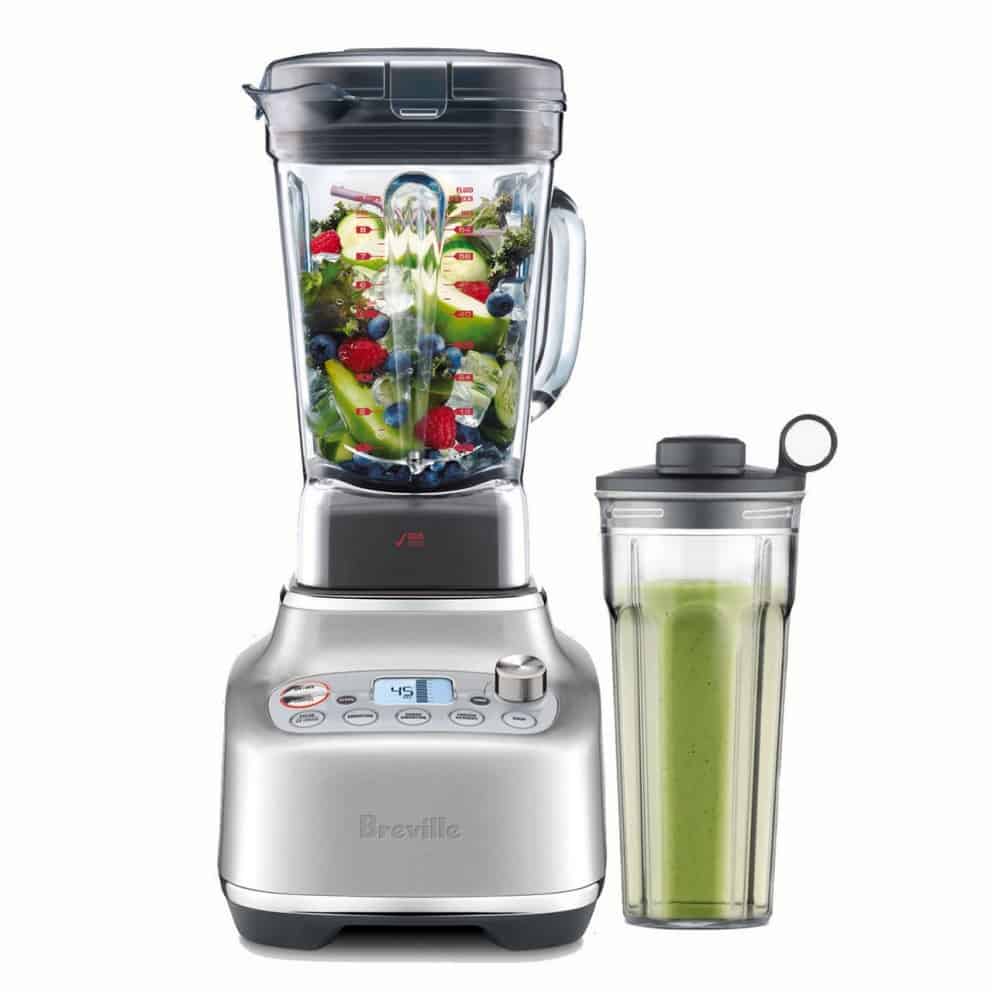 So, Breville makes a premium blender? You may know Breville as a company through their countertop ovens, toasties, and other products and may not be familiar with their blenders.
Or, you may already know about their older blenders but not know about the more recent models like the Breville Super Q BBL920 that was introduced to the market in 2019.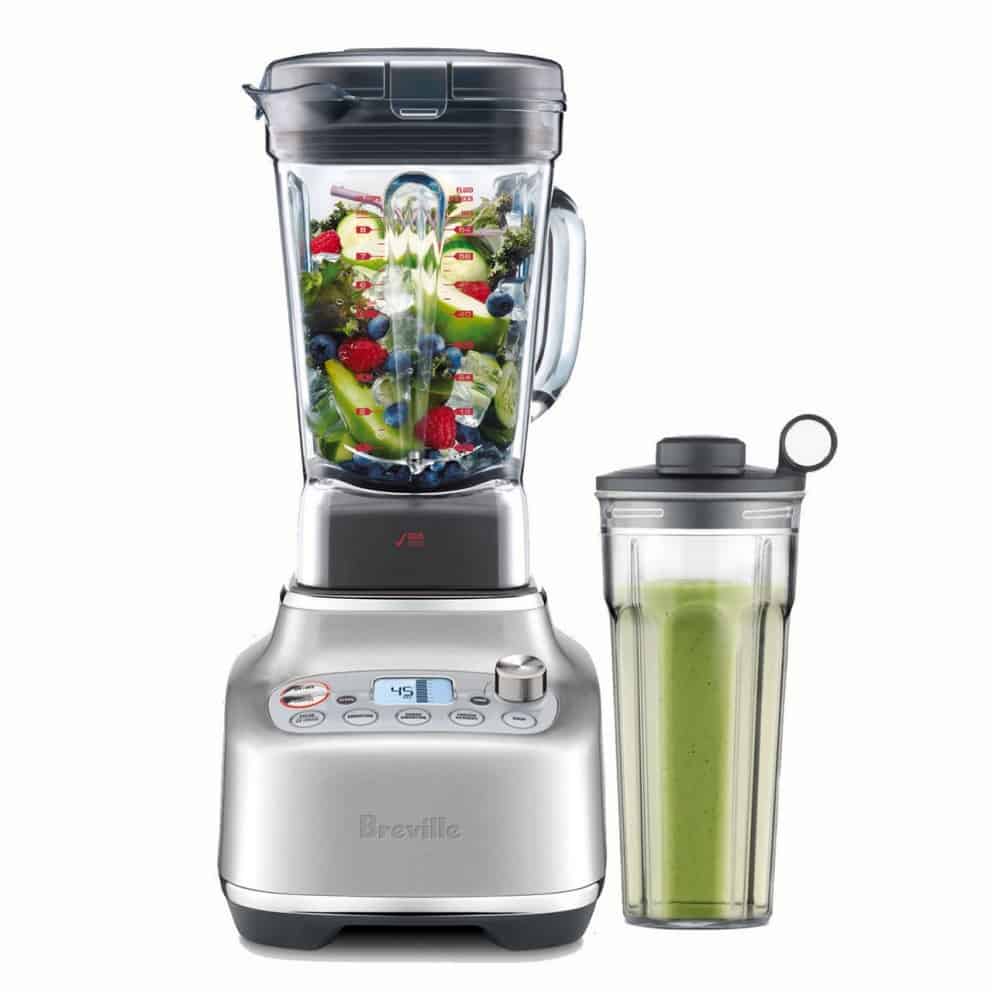 Credit: Breville USA
The Super Q is Breville's latest, greatest, and most expensive blender. It also has a very powerful motor and has some unique attributes compared to competitive Vitamix models.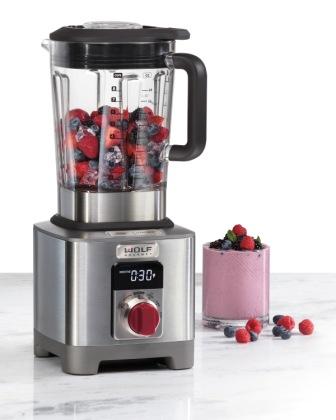 The Wolf Gourmet High-Performance and Pro Performance Blenders are relatively new models from Wolf Gourmet, whose parent company is world-famous Sub-Zero Group, Inc., the maker of some of the best gourmet refrigerators and ovens in the world.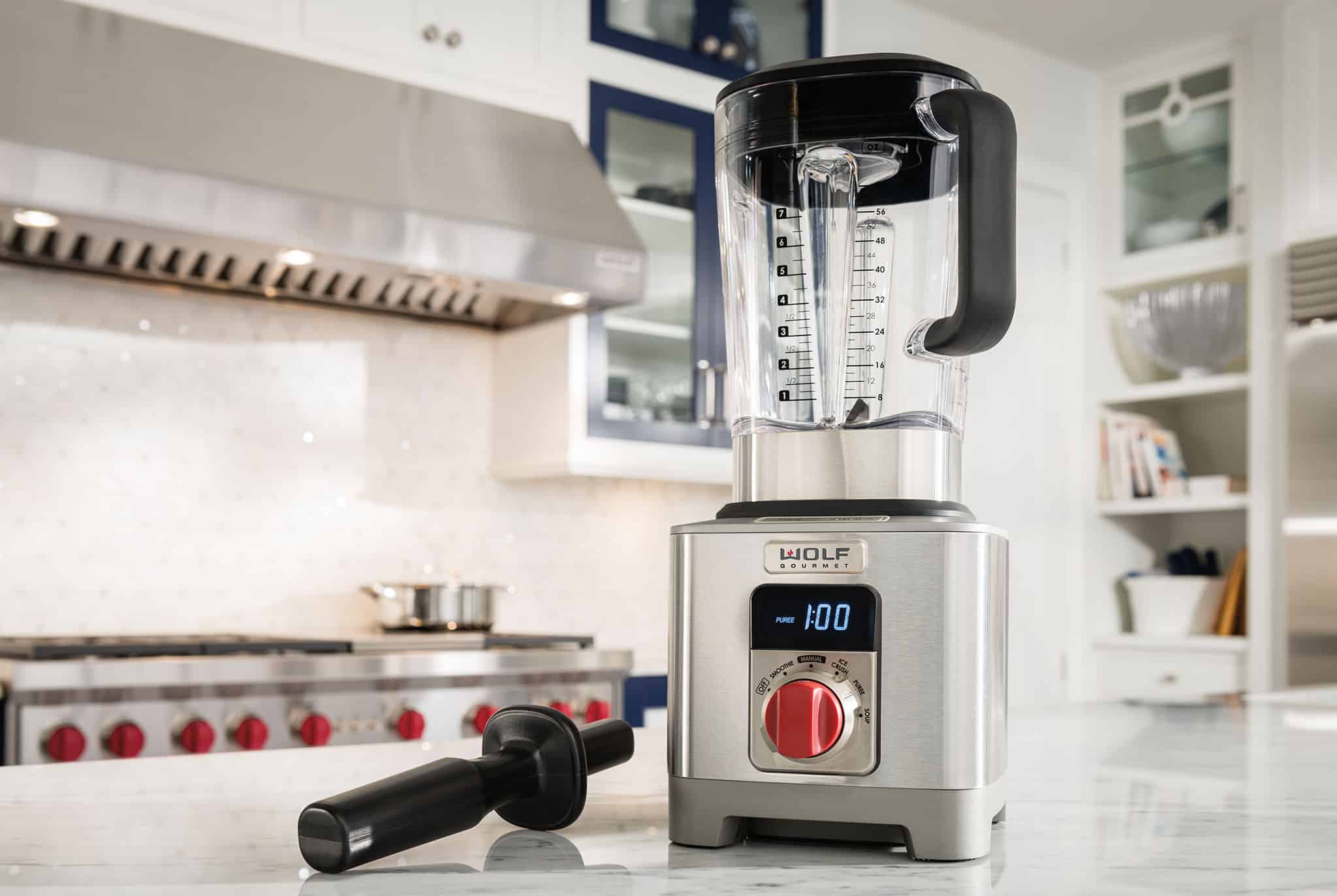 High Performance Wolf Blender, Credit: Wolf Gourmet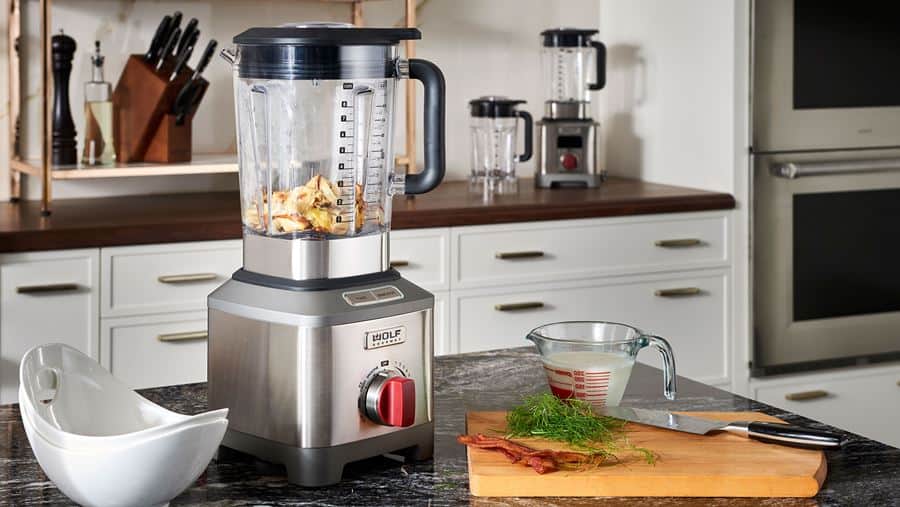 Pro Performance Wolf Blender, Credit: Wolf Gourmet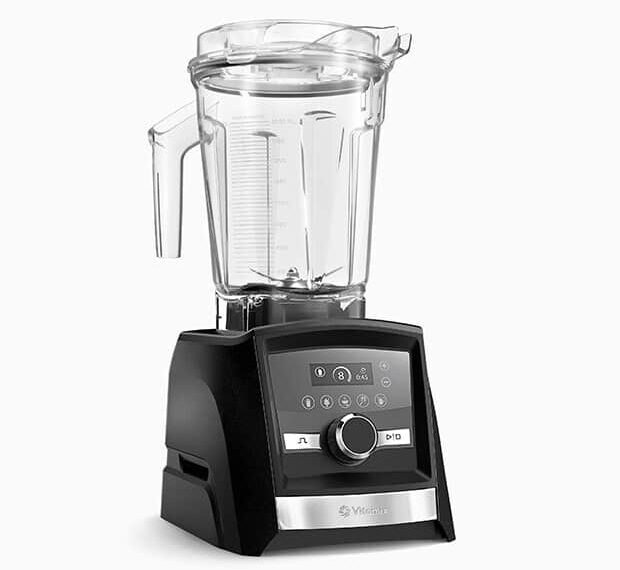 The Vitamix A3500 blender is Vitamix's most advanced blender and is part of Vitamix's newest blender series, the Ascent Series. Ascent Series blenders allow you to control your blender with an app and automatically self detect the blender jar that you are using.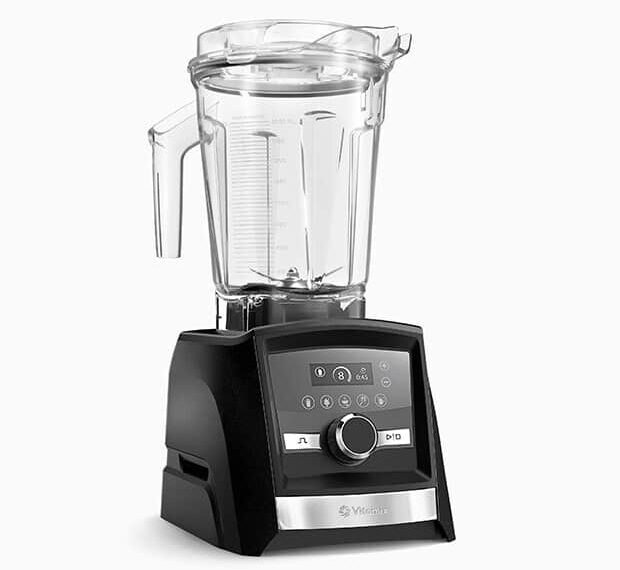 Credit: Vitamix
The Vitamix E320 Explorian blender is a high-powered variable speed Vitamix blender with a very simple interface and an impressive 7-year full warranty and a full-sized container. It has the same powerful blender motor as the higher-priced Vitamix 750.
So is the Vitamix E320 as good as some of the higher-priced Vitamix blenders?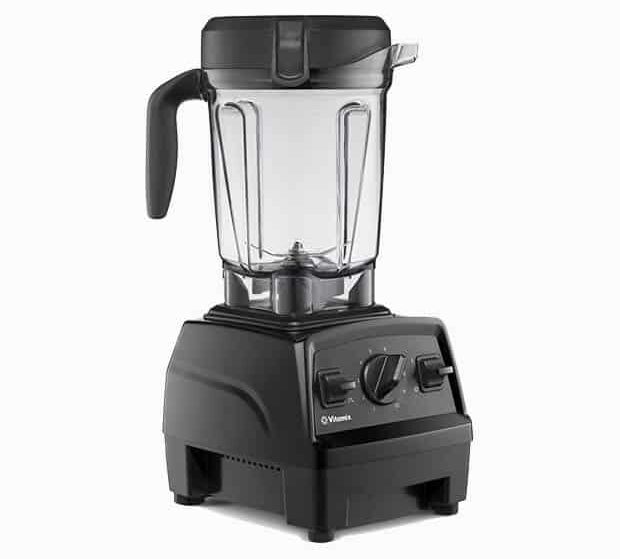 Credit: Vitamix