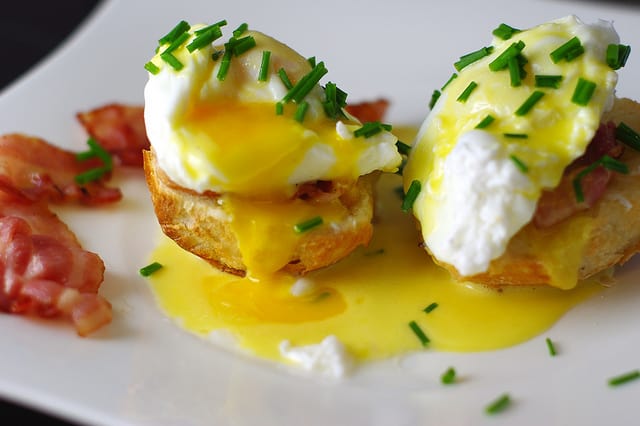 Credit: Isabelle Hurbain-Palatin on Flickr.com

Okay, so you love eggs benedict, might be looking for a definitive recipe, and are worried about having that many calories in one sitting. What to do?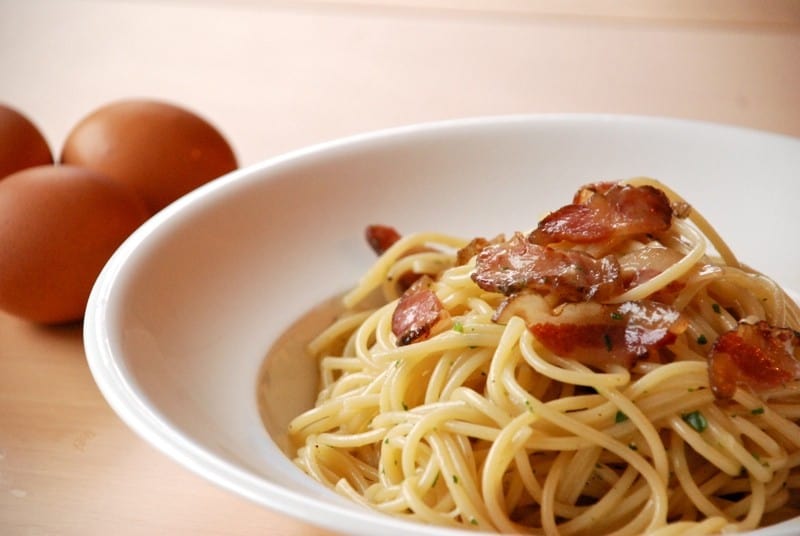 Spaghetti alla Carbonara topped with bacon!, Credit: lacucinadisimonetta.myblog.it
I've made spaghetti alla carbonara or pasta alla carbonara dish dozens of times over many years and tweaked some of the basic recipes quite a bit over time.